Phone Systems For Small Business – Key Features
Work Prices, 10 months ago
0
4 min

read
106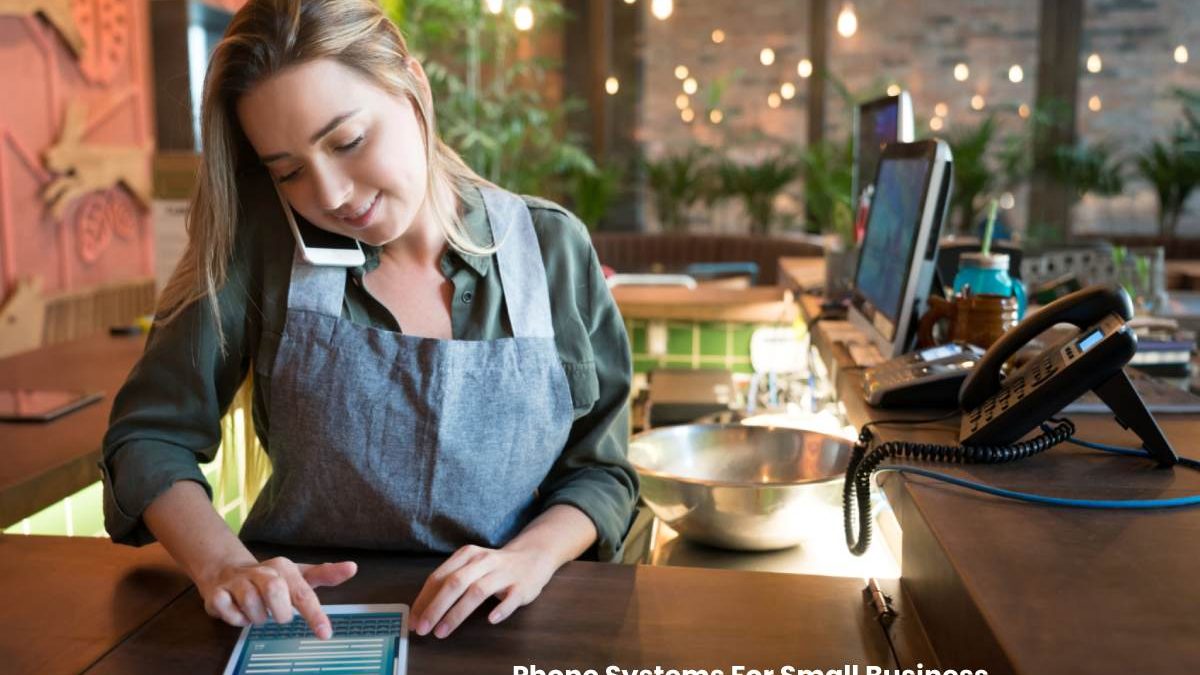 For many users, the first interaction with your business is over-the-phone systems. As first impressions are lasting, providing a positive and professional experience is essential. In addition, investing in a professional telephony system is necessary to be competitive in today's environment and better meet your customers' needs.
Besides, what is a professional telephone system? It is very different from the one we have at home since it is designed to offer advanced features such as managing a large number of calls, which we can quickly increase or review on the decline.
Years ago, investing in a business phone system meant a substantial financial investment in hardware, training, and ongoing maintenance. Added to these constraints were unequal bills due to prices on long-distance calls. Fortunately, business phone systems have become more cost-effective and accessible to small businesses.
They can now choose between a private branch exchange (PBS) or a cloud phone system, often called Voice over Internet Protocol (VoIP). Cloud phone systems support advanced features and cost considerably less than landlines or PBX systems—up to 50% less!
Business phone systems are quickly becoming the best business phone system for small businesses thanks to several key features and benefits:
1. Save Time And Money
Time and money—we all wish we had more. Cloud phone systems can help small businesses save time and money. Do you need to add or remove employees from your system? If so, it's easy and can be done in minutes using an internet connection.
When comparing prices, cloud phone systems have a considerable advantage. VoxSun users save up to 50% thanks to a lower structural load compared to traditional telephony systems. All your business needs to get started are VoIP-enabled phones and an internet connection; that's it.
2. Simplified Communication Features
VoxSun business telephony centralizes all your communications in an all-in-one system. The telephone, conference calls or video, answering machine and fax are all grouped in one place accessible to all employees, whether in the office, at home, or on the other side of the world.
With a simplified communication system, you also help your technical team to satisfy their users better, i.e. your employees, because they need to spend less time managing various systems or hardware resources.
3. Remote Access
When it comes to remote access, there's nothing better than a business cloud phone system. As long as you have a reliable internet connection, this allows you to make calls or access your answering machine no matter where you are.
Whether you have a large workforce working remotely or want to offer more flexibility to your employees, all device combinations are possible for VoxSun users: desk phones, computers or mobile devices.
4. Security and Privacy
The advanced features of a cloud-based business phone system provide flexibility for your employees and the security and privacy your business needs.
However, it guarantees your security by using "secure RTP" end-to-end encryption to encrypt voice data between your phone and VoxSun. Your security and privacy are our primary concerns.
5. Analyze Data To Build Customer Loyalty
Today, data analytics enables businesses to make informed decisions at the right time. The necessary data can be obtained using a cloud phone system like VoxSun. So whether you make the call or receive it, you can use phone conversations to learn more about your customers and employees.
By proactively collecting this information, you can improve customer satisfaction and retention. Use this data to create compelling strategies to captivate and retain new customers.
6. Get Ahead Of Competitors
Are you trying to gain a competitive advantage? Adopting the VoxSun cloud phone system can help you outrun your competitors. Firstly, you can reduce operational costs by freeing yourself from many internal administration procedures. And, with less maintenance, your team can stay more focused on customer service and increasing sales.
Conclusion
Phone systems are essential for any phone system. Moreover, technology plays a crucial role in maintaining the business at large. As far as phone systems are concerned, it is a vital system. It is the primary form of technology and requires minimal skill.
Related posts