Redmi Air Dots – Quality At An Affordable Price
Work Prices, 1 year ago
3 min

read
232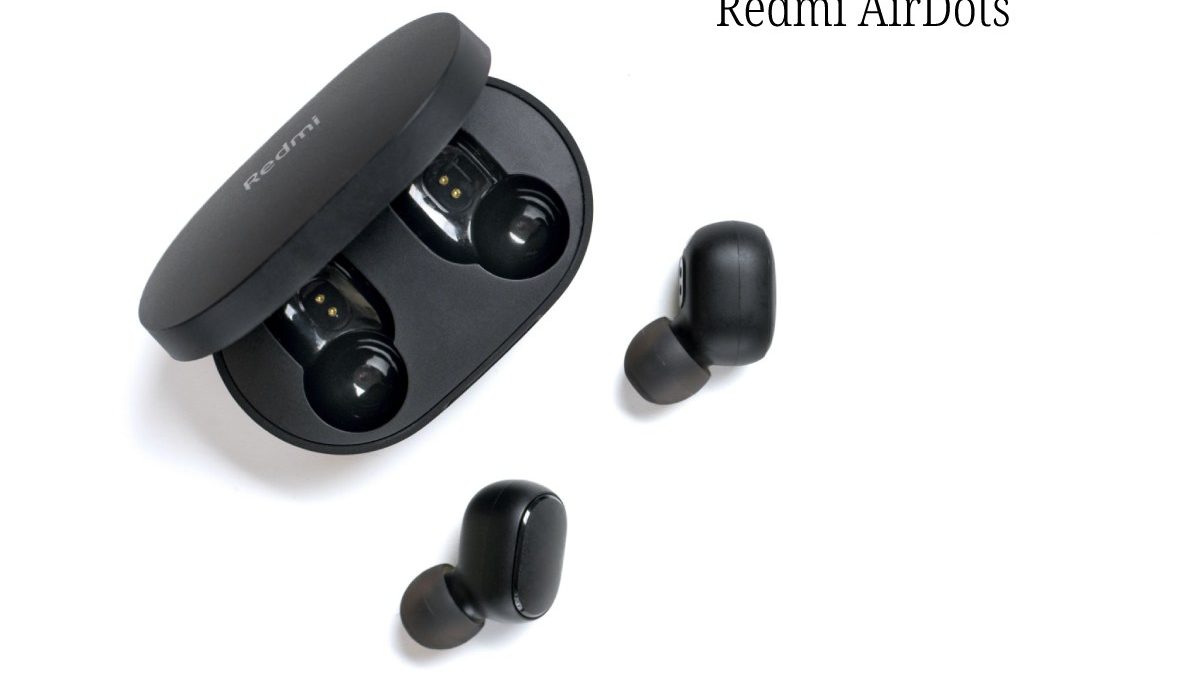 Redmi Air Dots – We're slowly getting into the world of wireless audio, a bit out of convenience because today's smartphones remain almost destined.
To do away with the belove headphone jack. But, being a growing market, it offers a wide range of products for every price range, including the entry-level.
Which, guess what, is now controlled by Xiaomi, or rather one of its brands, Redmi.
The Redmi Air Dots are incredibly affordable, whose design is inspired by a wide range of products available.
On the market and represents an excellent option for those who want to dive into (or try) the world of wireless audio via Bluetooth.
Its price does not exceed 30 euros and can already purchase through some websites such as eBay and Amazon. Unfortunately, from the Xiaomi website, it is not yet possible, but it will be throughout the summer.
Extremely Light And Comfortable
Once its case open, the first thing that stands out about the Redmi Air Dots is its elegance in the aesthetic aspect.
The shape is straightforward and minimalist, typical of the brand, with round edges. In addition, these headphones are much lighter than you might expect, an aspect that certainly helps a lot in terms of comfort, but at the same time, it does not promise anything good in terms of audio quality.
Apart from this last concept, which we will talk about shortly, the Air Dots adapt quickly to the ear and adhere immediately, isolating external sounds quite well. Granted, you won't get a similar experience level as active noise-canceling headphones, but you can still block out a fair amount of them.
Their shape can cause comfort issues depending on size and ear, but once you get use to them, you can keep them in your ear for hours without having to take them off.
In addition, the Air Dots are also resistant to sweat and water splashes, which is especially useful if you like to play sports.
Lastly, an LED has been place on the side of each earbud, which flashes to indicate the battery charge level. The light turns blue-white during pairing or connection to the device or flashes red when the headset placed in its case to indicate charging status.
Weird But Fast Matchup
The initial pairing process isn't intuitive, and there's no dedicated app. Instead, you will need to access your device's Bluetooth settings and pair it in the usual way. It may seem strange to see the presence of two appliances instead of one, namely the right and left earphones.
But you don't have to worry. Connect to one of the two, and the other will connect automatically.
Once you have performed this strange step, you will not have to fear anything. When you remove Air Dots from their case, they automatically connect to your smartphone or tablet in seconds. In addition, these headphones feature Bluetooth 5.0.
which is currently the fastest and most stable standard and offers up to twice.
The transfer speed of the previous generation.
Conclusion
My experience has been very positive, and, once again, the Chinese brand demonstrates its potential with an affordable product for everyone. Yes, the sound is not at the level of the most expensive wireless headphones, but it is also true that for 30 euros, it is impossible to find something better.
Related posts